world class electroplating
ELECTROLESS NICKLE PLATING
HYDROGEN EMBRITTLEMENT TREATMENT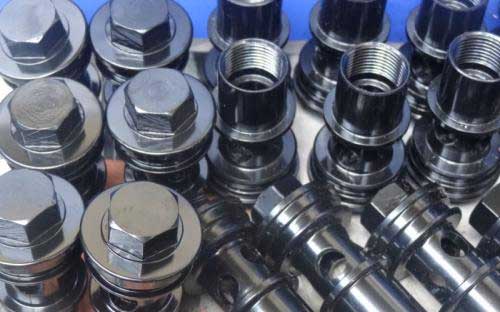 ALKALINE ZINC PLATING
SS Electroplaters utilizes an alkaline zinc plating process that offers a significant advancement in the technology of non-cyanide zinc plating. Our process offers extremely high levels of corrosion resistance without depositing excessive thickness. As an experienced zinc electroplating company, we can meet nearly all automotive plating specifications including those asking for high salt spray hours and cyclic corrosion testing and rubber to metal bonding.
ZINC NICKEL PLATING
SS Electroplaters is one of the most experienced zinc nickel plating companies in our region. Our aim is to provide customers outstanding quality by combining high-performance chemistry with industry-leading process control equipment. Our zinc-nickel plating process is robust enough to pass most automotive requirements including post plating swaging, rubber to metal bonding, galvanic corrosion resistance, high salt spray hours, cyclic corrosion testing, and Kesternich testing.
ELECTROLESS NICKLE PLATING
Electroless Nickle plating technology is used to give each and every corner of the part a long lasting change in the material. Our finished products are of international quality and hence our services are most preferred by our customers. Using sophisticated machinery for processing is another key reason that we lead the metal finishing industries.
SS Electroplaters never compromise on quality leads the market in electroplating.
HYDROGEN EMBRITTLEMENT TREATMENT
A common way to reduce the hydrogen in the metal is to perform an embrittlement relief or hydrogen bake out cycle. This is a powerful method of eliminating hydrogen before it begins causing damage to the part. To be effective, bakeout must be performed within 1 to 2 hours after introduction of hydrogen to the material. We are proficient in hydrogen embrittlement treatment so that effect of hydrogen embrittlement does not effect the metal life and this process enhance the life of the metal.
fine finished technology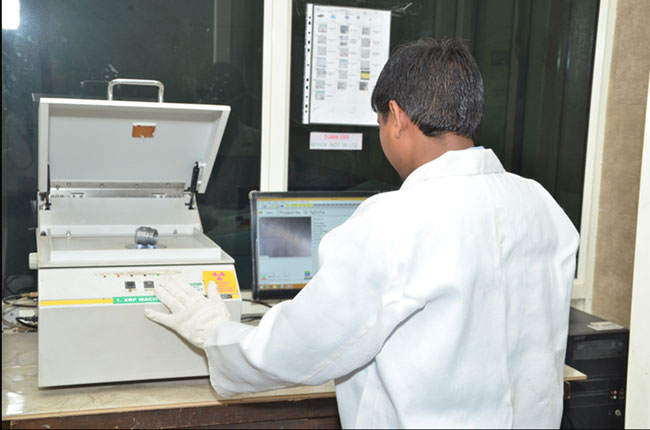 find us on google